In line with the BVA's approval to host summer league once gathering size reaches 50 people. we have also rescheduled the 4 Beach Tournaments for the Summer. Please see below schedule.
PLEASE NOTE DATES ARE TENTATIVE AT THIS TIME.
We will determine the maximum number of teams per tournament immediately prior to the event, in case the gathering sizes change.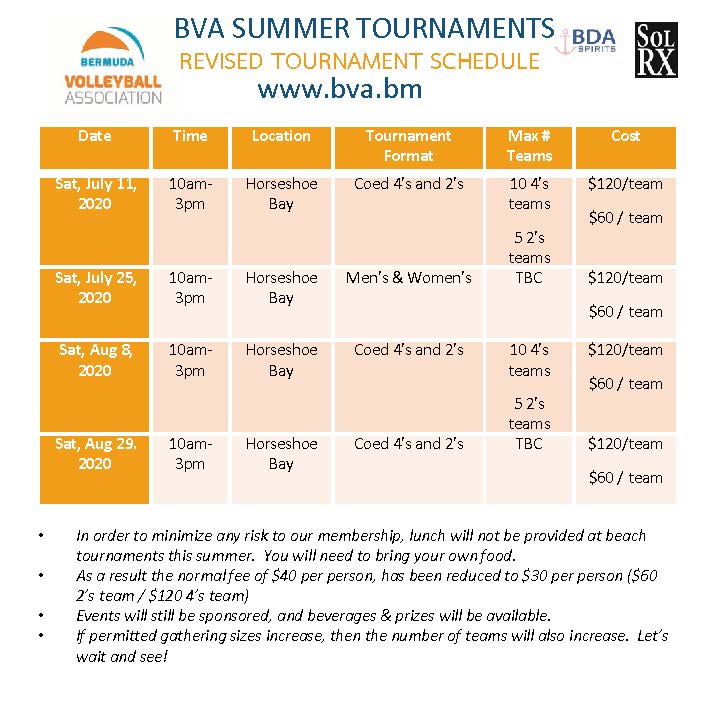 Approval has been granted, subject to the following Guidelines. Please take the time to review these. We all need to do our part to ensure that the BVA complies.