Head Coach: Trevor Theroulde
Objectives for 2022 Beach Season
The following are the objectives for the upcoming season:
Continue training a core group of senior & junior, men & women athletes. Expected result is to improve athletes, create more competitive leagues & tournaments and provide better preparation for those who travel.
Participate in the ECVA Senior championships, sending best 2 teams per gender. Event scheduled for the weekend of August 18, 2022.
Participate in a number of the Norceca U23 Beach Tour stops which include

June 17 Cayman Islands
July 8-10 Aruba
August 19-21 Trinidad & Tobago
August 26-28 Trinidad & Tobago
November 18-20 Jamaica
December 5-7 Bonaire
Since the Caribbean beach events for 2022 are split into U23 and Senior, we will align our beach programs along the same lines. The BVA will create 4 separate training groups as follows:
U23 Women (born after January 1, 2000)
U23 Men (born after January 1, 2000)
Senior Women (born before January 1, 2000)
Senior Men (born before January 1, 2000)
There will be an open invitation and 1 try-out per group to determine the final training groups. Try-outs dates and times are as follows:
U23 Women – Monday, June 6 from 4:30 to 6:00 pm
U23 Men – Thursday, June 9 from 4:30 to 6:00 pm
Senior Women – Monday, June 6 from 6:00 to 7:30 pm
Senior Men – Thursday, June 9 from 6:00 to 7:30 pm
For those who do not make the training squad, we encourage them to participate in the BVA Sand Lizards Program, in either the adult or junior divisions. This also gives them weekly training with Trevor and tournament entry. More information on the Sand Lizards program can be found @ http://www.bva.bm/sand-lizards/.
Continuing on set-up from 2021, NT Beach training will continue to be game focused, with KQOB league to be played on Sunday mornings, encouraged participation in BVA 2's league and weekly drill sessions with game play components.
Saturday mornings

– U23 Women 9:00 am / U23 Men 10:30 am – Drill based training sessions (starting June 11)

Thursday evenings

– Senior Women 5:30 pm / Senior Men 6:30 pm – Drill based training sessions (starting June 16)

Sunday mornings

– King & Queen of the Beach Structure (Trevor actively coaching) – 8 am to 2 pm as follows:
8:00 am – Senior Women
9:30 am – Senior Men
11:00 am – U23 Women
12:30 pm – U23 Men
KQOB starts June 12, 2022
Beach training fee = $300. Your fee will give you the following:
Sunday KQOB League entry fee with coaching from Trevor
2 Same sex tournament entry fees
Beach NT apparel, which includes shirt/bra, hat/visor and jacket.
1 weekly drill-based training session with Trevor
1 monthly theory / video session with Trevor
eligible for selection for overseas events
All players are encouraged to participate in the BVA 2's league on Tuesday night, but that will need to be organized and paid for by individual teams (not by the Beach NT Program).
BVA Membership
All participants must also be members in good standing with the BVA. Adult memberships can be purchased in 2 year, 5 year and lifetime increments. If you are unsure of your membership status, email bdavb@hotmail.com for more information.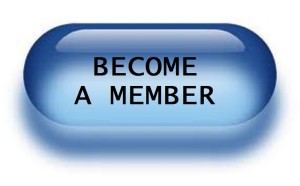 Beach Program Registration
Season Registration opens April 10, 2022 and must be completed by all players in order to participate in try-outs. Training fees are $300 and will be issued following the open try-outs. Fees are payable by June 15, 2022.
U23 Women

Senior Women

U23 Men

Senior Men