2020-21 Season Information
Head Coach: Trevor Theroulde
Goals for 2020-21 Beach Season
The following are the goals for the upcoming season:
Send teams to the NORCECA beach tour stops. This will earn Bermuda tour points that will increase our ranking as well as develop our Bermuda athletes to be competitive in overseas competitions.
Increase the number of highly competitive beach players participating in a structured program.
Begin to develop younger beach players to participate in Norceca Youth Beach events.
Season calendar runs from October 1 through September 30 each year.
We will be hosting open tryouts in October 2020 to choose select both men & women, girls & boys (U18) for the 20-21 Season. It is important to note that tryouts will be on an individual basis and not a team basis. Individual player assessment will be based on the following:
performance and skill
commitment and attendance
attitude and positive attributions to the team
Please note the eligibility to travel to the tournaments is based on the NORCECA eligibility requirements. prc, 5 years, spouse.
Try-outs dates are as follows: September 27 / October 4,11,18,25
Try-out times by Training Group as as follows:
Senior Women 8:00 – 9:30 am
Senior Men 9:30 – 11:00 am
Junior Women 3:00- 4:40 pm
Junior Men 4:30 – 6:00 pm
Once training groups are selected, training will begin in January and will take place once per week. During this period, suggested training will take place on Sunday afternoon from 2pm-4pm at Horseshoe Beach. Once the time changes and the daylight increases there will be a discussion on another practice during the week. Once the teams are chosen we will determine the formal date of training.
Training fee for the season will be $150/ for the season.
BVA Membership
All participants must also be members in good standing with the BVA. Adult memberships can be purchased in 2 year, 5 year and lifetime increments. If you are unsure of your membership status, email bdavb@hotmail.com for more information.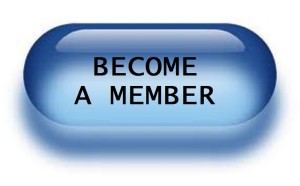 Beach Program Registration
Season Registration opens September 1, 2020 and must be completed by all players. Invoices will be subsequently issued in October. Training fees are $150 for the season and are payable by November 30th, 2020 following the announcement of the official training groups.

BVA COVID-19 Waiver
All participants must complete the BVA COVID-19 Waiver. Once you complete your program registration a waiver link will be emailed to you for completion. You only need to sign this waiver 1 time.