Winter League Indoor Volleyball is 6-a-side.
Women's League |
Men's League |
Coed League
Winter League runs from the beginning of November through the end of February for 12 weeks. Registration opens on October 1 each year. Registration is first come / first serve and payments must be made by credit card at registration.
All teams must have matching uniforms with numbers. Please get organized as soon as possible. Also note, that as per BVA policy, all participants must be members in good standing with the BVA. Please ensure that your BVA membership is up to date. For membership information email bvamemberships@gmail.com or see your membership status here.
If you have any questions on the league or are interested in volunteering as a league director, please email bdavb@hotmail.com
The BVA follows FIVB Rules. For details on the FIVB indoor rules please click on the link below.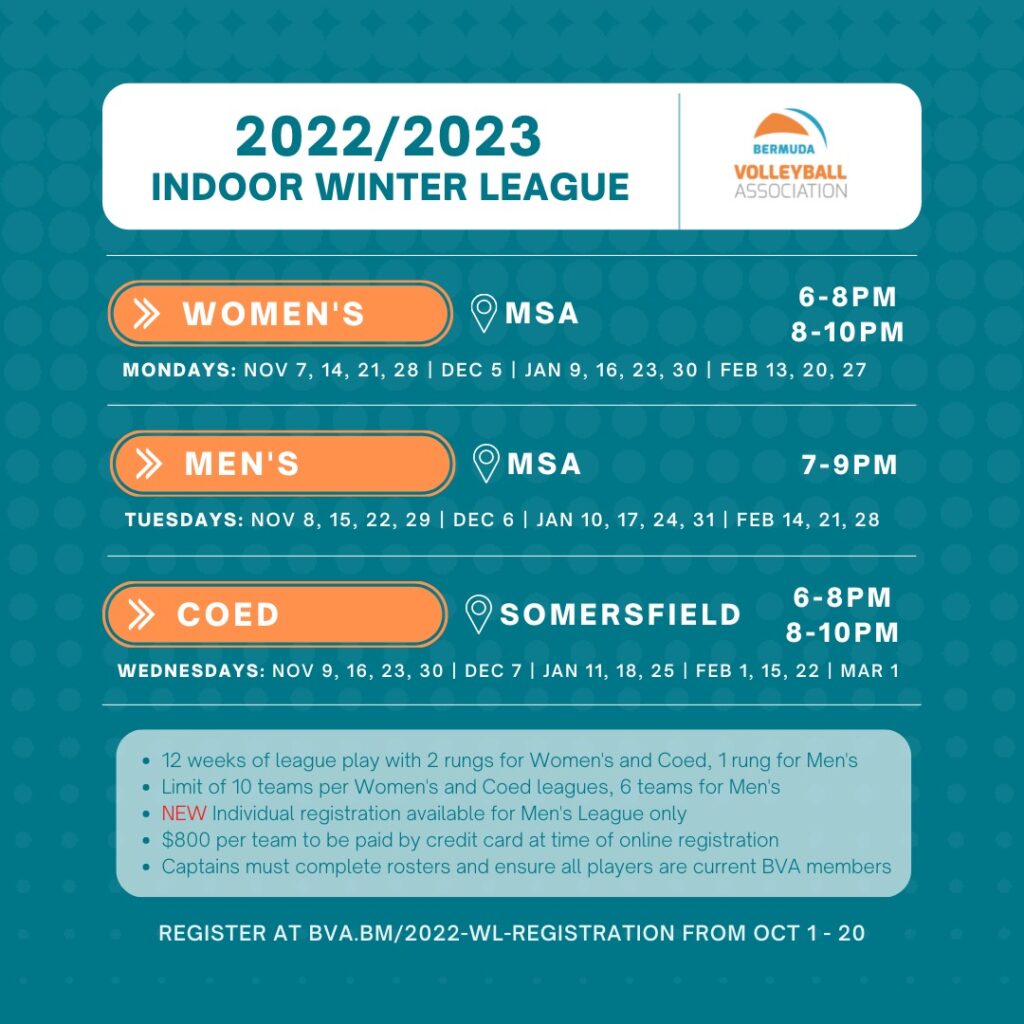 2022-23 Winners