The BVA has just received approval to run Summer League as soon as the minimum gathering size is increased to 50 people. Fingers crossed that this will happen in Phase 4.
Thanks to those who responded to our Summer League survey! We received over 200 responses and your feedback has helped us to restructure the league. We have increased the number of leagues and days of play in order to accommodate more teams, as each league will have much smaller numbers than prior years. See below the Revised Schedule for this Summer League. PLEASE NOTE DATES ARE TENTATIVE AT THIS TIME.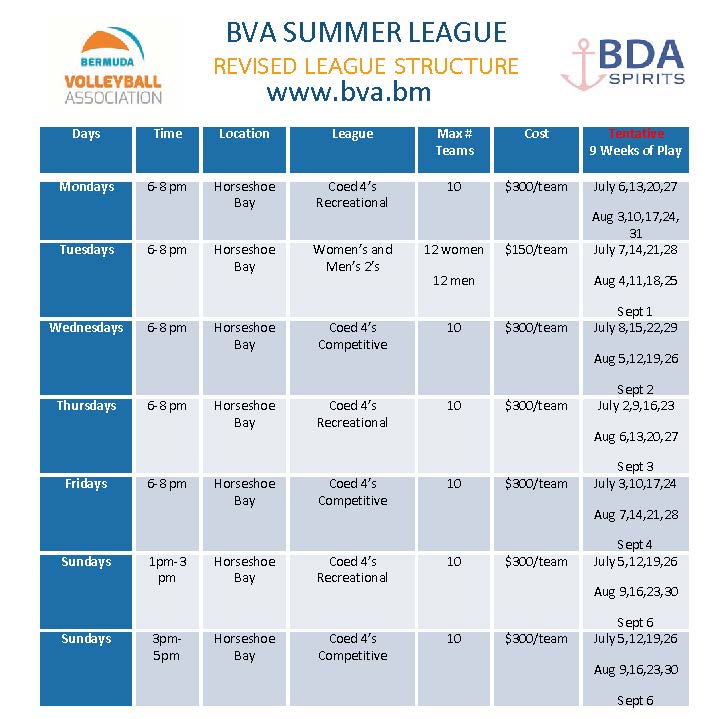 Approval has been granted, subject to the following Guidelines. Please take the time to review these. We all need to do our part to ensure that the BVA complies and we are able to keep league play going….once started!!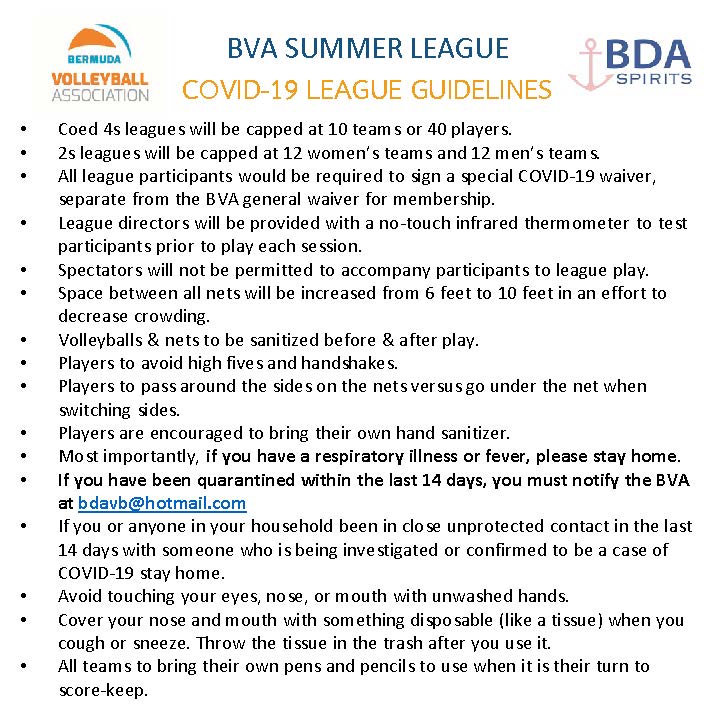 EVERY LEAGUE PARTICIPANT will be required to sign a COVID-19 Waiver. To make this happen, the person completing the registration MUST add all team members during registration. Once team rosters are completed we will be able to send each participant a Waiver in which they will sign online.
Registration will take place as soon as we know we can have groups of 50 and the registration window will be very short and ALL registrations will need to be paid by Credit Card to expedite the process.
We will continue to monitor the appropriate public health and safety advice and encourage our members to take any and all reasonable precautions. We would like the thank our members for your patience and understanding. Until then, we hope you stay healthy.
If you have any questions or concerns, please email bdavb@hotmail.com.