WOMEN'S NATIONAL TEAM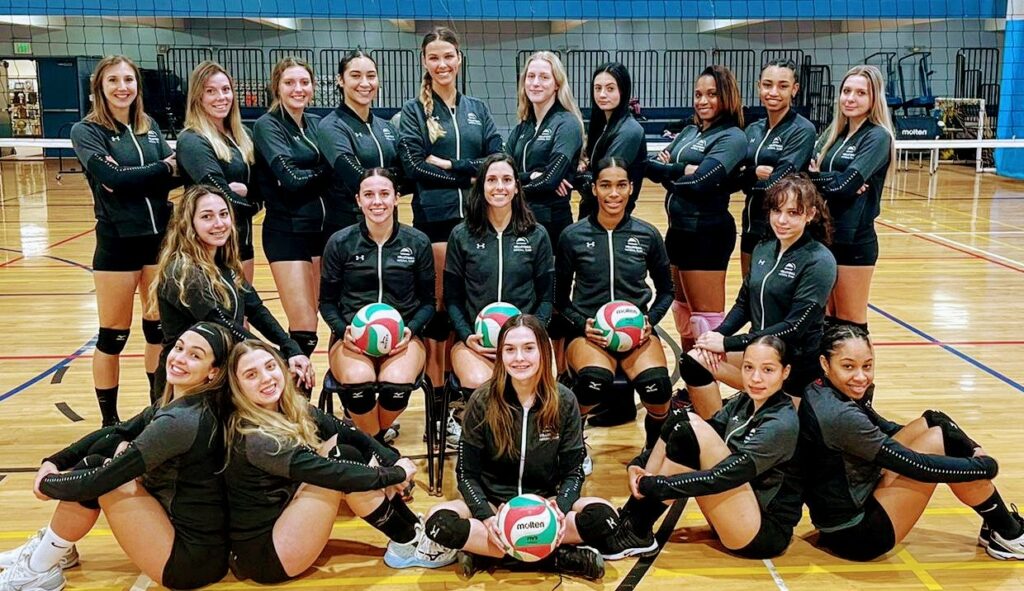 2023-24 Season Information
Training begins in October and will take place once per week until the conclusion of Winter League. Once Winter League ends, the team will move to 2 sessions per week as follows:
Sundays 8 am-10 pm
Tuesdays 8-10 pm
Training fee for the season is to be determined. No pay…no play! We are more than happy to work out payment plans with anyone who wishes it.
BVA Winter League: November – February, Mondays 6-10 pm (2 Rungs)
BVA Women's Indoor Tournament: TBD

There are no residency eligibility restrictions for this event.
No additional cash call for this event.

US Open: May 24 – 29 in Columbus, OH

There are no residency eligibility restrictions for this event.
If you are interested in being selected for the US Open, please ensure you have the time off.
Reminder: Mandatory drug testing by BSADA will take place prior to the event.
Travel Fee for the US Open is TBD
More information can be found here

ECVA: TBC

Participants for this event must be Bermudian, hold status or PRC or be resident for a minimum of 5 years in Bermuda.
If you are interested in being selected for this event, please ensure you have the time off.
Reminder: Mandatory drug testing by BSADA will take place prior to the event.
Travel Fee for any ECVA events is TBD
National Team Rep Position
We need to appoint a Team Representative for the Women's teams to act as the Team's voice for NT committee decisions.
The National Team Committee is responsible for the running of the National Team program and the individual teams are responsibility to provide a representative for this committee. The Team Rep is responsible for attending NTC meetings every four to six weeks, relaying any team/player concerns or questions to the NTC, maintaining the team contact list, collecting information from players whenever necessary, assisting with putting together itineraries for travel overseas and general support of the NTC in its decision-making process.
The team always comes first.
There is something special about being part of a team. Teams have the ability to do special things once the individuals learn their roles and put the goals of the team at the forefront. By putting your team first, you agree to the following:
You will positively support the athletes on the floor, even when you believe you could perform at a higher level than they are exhibiting.
You will learn your role on the team and execute it to the best of your ability (some roles include limited, if any, playing time – it's how these players deal with this role that can make or break a team). Everyone's role is important.
When you've had a poor training / match, but our team is successful, you will relish the fact that our team played well – not dwell on the fact that you did not.
You will NEVER engage in talking about your teammates in a negative manner. This is unacceptable behaviour and is not a personality trait we will tolerate on any team.
o THIS INCLUDES SOCIAL MEDIA. Electronic communication (text, Facebook, Twitter, etc…) should be positive and should never negatively reflect on other teammates or coaching staff. If it is not positive – don't post it.
Your behaviour both on and off the court should represent what it means to be a part of the Bermuda National Team Program.
Our team will be successful and never outworked.
Success comes in many forms. We will help all athletes set and achieve attainable goals. You will find that the coaches will have high expectations and one of the main goals of our team is to reach our potential. To reach one's potential requires a certain type of sacrifice many cannot handle. It is our expectation that every Bermuda Team will have a reputation of relentlessness on the court–defensively, offensively, to shanked balls, etc.
Our team is disciplined.
Our work ethic is always something we can control–work ethic over the summer, at practice, in a match. Work hard, even when a coach isn't watching.
Our team is competitive.
In order to reach our goals on the court, we need to understand that competition in practice and against our teammates is good for our team. It should be your goal to compete at the highest level in every drill, every practice, and every match.
Our team is supportive.
The best teammates find a way to support each other when everything seems to be going wrong. It's easy to become a supporter when we are playing well…but it takes great teammates to assist a teammate through turmoil. Be a great teammate.
Athletes are expected to attend all practices. If a player must miss practice or knows that he will be late, it is their responsibility to contact all coaches before practice. Missing practice or an unexcused absence may result in loss of playing time.
TeamSnap will be used to manage training availability. Information to be sent out later.
Tardiness is not acceptable. Each coach will assign their own policy regarding tardiness. Continual tardiness may result in a loss of playing time.
It is all of the players' responsibility to set up the court before practice begins and take down the court after practice is over.
Local Leagues & Tournament Expectations
BVA Winter League
Players are encouraged but not required to participate in the BVA Winter League, at their own expense
Playing together more will improve the overall standard of play, increase the number of contact hours in a competitive environment as well as develop leadership abilities.
Winter league will take the place of a second training session through the end of February.
BVA Women's Indoor Tournament
Every effort will be made to allow all training players the opportunity to participate in this event.
There is no guarantee on the amount of playing time each person will receive.
Away Tournament Expectations
US Open
Currently, we will be assessing whether to enter 1 or 2 teams into the US Open, with a maximum of 10 players on a roster
There is no guarantee on the amount of playing time each person will receive.
All players will continue to train and be ready to step in if necessary.
The National Team Committee is working on program-wide fundraisers that will benefit all programs. The main fundraiser is a raffle. It is MANDATORY that all training players assist with selling a minimum number of tickets for the raffle and to help procure prizes for the raffle. If you do not sell your allocation of tickets, you will be cash called for the outstanding balance.
There are also beach tournaments that will be used as NT fundraiser, which will not take place until after our training season ends. However, it is NT policy that a minimum cash balance of $5,000 is left in each team's account at the end of the season. These tournaments can be used to top up your team's cash balance at the end of the season.
Any unexcused absence from a mandatory fundraiser will result in an additional cash call of $75 for the individual.
The team can also opt to run additional wine tasting / booze cruise / golf tournament to decrease cash calls. That would be a team decision.