Bermuda Junior Boys National Volleyball Team
Big Wave Riders Volleyball Club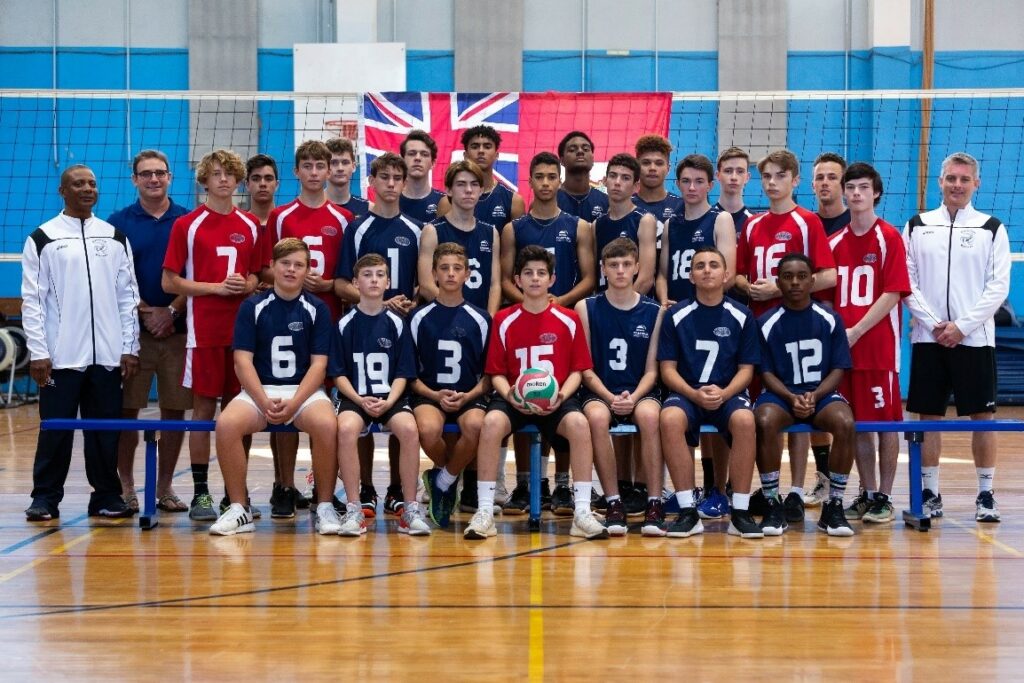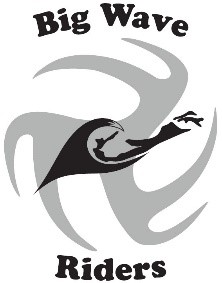 The Big Wave Riders Volleyball Club ("BWRVC") was established during the 2019/2020 season to represent the feeder club for the Bermuda Junior Boys National Volleyball Teams (JNTG). In its first year, BWRVC was represented by 23 players and we anticipate this number to grow as we head into the 2020/2021 season. BWRVC generally trains on a Wednesday or Thursday night and Saturday mornings. JNTG / BWRVC teams have participated in overseas tournaments and have traveled throughout the US and Caribbean. Our teams also participate in the BVA sponsored Men's Winter League and Men's Indoor Tournament.
This program, along with all other BVA programs, are run on a 100% volunteer basis and through the generous support of our sponsors. We want to thank our sponsors, coaches, team managers, administrators and parents for everything that you do. Whether it's one hour or many hours or one dollar or many dollars, our success is a direct result of the team effort that continues from year to year. Thank you very much.
If you're interested in supporting the program, in any way, please contact Gary LeBlanc (gmleblanc@hotmail.com).
2020/2021 Season Information
(Please read carefully. Pre-Registration & Season Registration Links are below)
Due to the occurrence of the current COVID-19 pandemic, everything outlined below is subject to change with very little notice. We ask for everyone's patience during this time. Our goal is to provide as much consistency as possible, however there will be matters that are out of our control that may affect the season. We will do our best to provide updates as soon as possible.
Initial team composition will be based on the number of players registered, age, skill, team need and prior history. The month of September will be used to assess all players and by September 30th any changes the coaches deem appropriate, will be made.
SEASON SUMMARY – 1ST HALF
The first half of the season will consist of training and Winter League participation and there will be NO overseas tournament travel. Teams are planned to train on Wednesday or Thursday night and Saturday (morning / afternoon). Practice sessions will be 1 ½ or 3 (TBA) hours during the week and 2 or 3 hours during the weekend. Beginning in November, teams will participate in the Men's Winter League on Thursday nights.
The first half of the season will be September 12th through December 12th, 2020. For specific times and locations of team practice and leagues, please see JNT SEASON CALENDAR.
SEASON SUMMARY – 2ND HALF
The second half of the season will consist of training, Winter League participation as well as planned participation in overseas tournaments at the end of February and another tournament TBA.
The second half of the season will be January 4th through April / May, 2021. For specific times and locations of team practice and leagues, please see below.
Please click here for the JNT SEASON CALENDAR. This calendar is through December 2020 and subject to change based on gym availability and any changes will be communicated directly with the players, as necessary. This calendar will be updated once the gym schedule for the second half of the season has been confirmed. Please see below for further description of the leagues and planned overseas tournaments.
Men's Winter League
The Men's Winter League is the BVA sponsored league where certain Big Wave Riders and Big Wave Riders teams participate. League participation is limited and once the season has started, competing teams will be named during October.
Boston Volleyball Festival
The Boston Volleyball Festival will be over the following two weekends: February 26-28 and March 5-7. Teams will travel according to what weekend their divisions play. Generally speaking, teams will depart Bermuda on Thursday, play Friday through Sunday and return to Bermuda on Monday. Additional details will be available in November.
Season Registration Fees
Season Registration Fees are $800 and payable in two installments. The first installment of $400 is due at Season Registration (outlined below) and due no later than October 15th. Players will not be able to train if this fee is not paid by the stated deadline.
The second installment will be due in February 2021 but will be tied to the annual fundraising raffle which will be further discussed in more detail in November.
This Season Registration Fee applies to any player who registers (at any point) during the first half of the season (define above). In certain circumstances, players may be eligible to enter the program during the second half of the season. In these cases, Season Registration Fees apply at discounted rates.
Player Tournament Fees
If a player is selected for a traveling team, a Player Tournament Fee, ranging in the amount of $250 – $350 (per tournament), will be due approximately two weeks after the traveling team is named. Failure to pay this fee by the time of departure will result in the player not traveling and possibly owing for expenses incurred due to last minute travel changes.
Refunds Due To COVID-19
The season may be suspended for periods of time or cancelled completely due to the changing, global, COVID-19 environment. If this occurs, and regardless of when it occurs, an assessment will be made during June 2021 to review whether or not a refund is due.
The 2020/2021 registration process is a multi-step process, consisting of a Pre-Registration Process, BVA Membership Process and a Season Registration Process. Please read, carefully, the instructions below in order to register for the 2020/2021 Season.
Pre-Registration
Pre-Registration opens September 1st and this process must be followed by ALL players (returning or new). This registration form is managed through TeamSnap. By clicking the link below, you will be taken to a TeamSnap login page. If you are a returning player, please login with your existing account details and if you are a new player, please create a new account. If you have forgotten your login details use the forgot password functionality on the website. If you continue to have problems, please contact Gary LeBlanc (gmleblanc@hotmail.com).
Once logged in, follow the instructions carefully and complete the Pre-Registration Form. There is no fee to be paid at the time of Pre-Registration. Please review your player profile information to ensure it is correct and up to date as TeamSnap is our primary contact information database. Lastly, please upload a current headshot (only) to your player profile. We need a basic photo attached to your profile, so please do not upload fully body pictures or pictures with other people in them.
By completing this Pre-Registration process, you have let the coaches know that you are ready to be placed on a team and in order to start practice on September 12th, Pre-Registration must be completed no later than Wednesday, September 9th. On September 11th, player placements will be posted below so that you know when and where to be for your first practice.
For any new players that are interested in playing but are past the above deadlines, please proceed with the Pre-Registration process and notify Gary LeBlanc (gmleblanc@hotmail.com) that your Pre-Registration has been completed. Further instructions will be provided upon the successful completion of the Pre-Registration process.
BVA COVID-19 Waiver
All players must complete the BVA COVID-19 Waiver in order to begin training. Further details on this process will be posted by September 11th.
BVA Youth Membership
If you are a new player, you will need to register with the BVA as Youth Member. This is a $0 membership for all junior (anyone under the age of 18) players. Upon completion of this membership process a membership number will be generated, however you will not receive the number via email. Please email Gary LeBlanc (gmleblanc@hotmail.com) to receive your number. This number will be used throughout the season for various matters.
If you are a returning player, you will find your number when the team placements are listed on September 11th. Please take note of this number as it will be used during the season for various matters.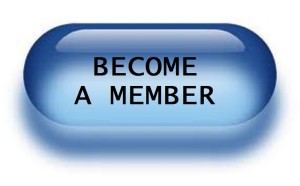 Season Registration
Season Registration opens October 1st and must be completed by all players who wish to continue with the program past their assessment period.

Coaching & Team Manager Staff
Our coaching staff consist of dedicated individuals who are not only passionate about the sport but passionate about encouraging our juniors to be the best players they can be by providing an environment that provides sound fundamental training, challenges players to go beyond their limits, provides in-depth knowledge of the game and trying to have a little fun while doing it. Most of our coaches have numerous years of experience playing high level club, college or university and Bermuda National Team (Senior) volleyball.
All Head & Assistant Coaches are SCARS certified.
COVID-19 Policies & Procedures
Due to current government regulations and recommendations, we have implemented additional policies and procedures that we will follow before, during and after practice sessions as well as implementing return to play rules when players or player household members have traveled abroad. Please click here for the JNT COVID-19 Training & Return to Play Policies & Procedures
Also, refer to BVA Updates on COVID-19 that affect all programs.