Kicking off the summer beach tournaments is the: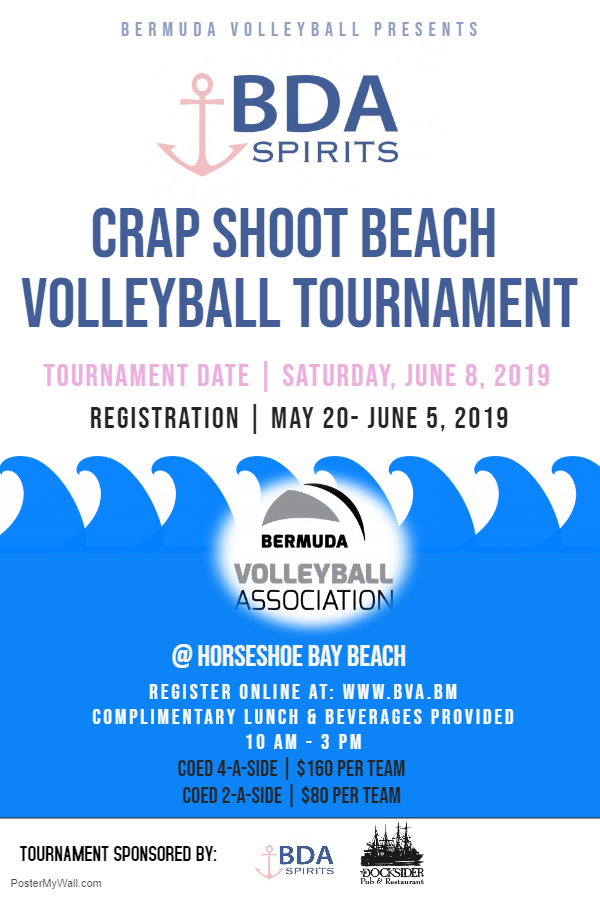 The BDA Spirits Crap Shoot Beach Volleyball Tournament is a co-ed tournament with 2-a-side and 4-a-side divisions. This is also the ONLY tournament of the summer that has individual registrations…and we will match up people to teams!
Sign up a team for 2s or 4s division or sign up as an individual to be placed on a team for the 4s division.
Date: June 8th (rain date June 9th)
Format: Coed 2s & 4s
Time: 9:30am
Location: Horseshoe Bay
Registration: May 20th – June 5th
Cost: $160/4′s team
$80/2′s team
Lunch and drinks are provided. But make sure to bring some extra drinks as it can get hot out there!
REGISTER A TEAM FOR CO-ED 2s:

REGISTER A TEAM FOR CO-ED 4s:

INDIVIDUAL SIGN UP FOR TEAM CO-ED 2s DIVISION:

INDIVIDUAL SIGN UP FOR TEAM CO-ED 4s DIVISION: