Spike Fest is a Beach Tournament with both men's & women's 4-a-side division and a 2-a-side divisions.
REGISTRATION OPENS ON JULY 1ST! STAY TUNED.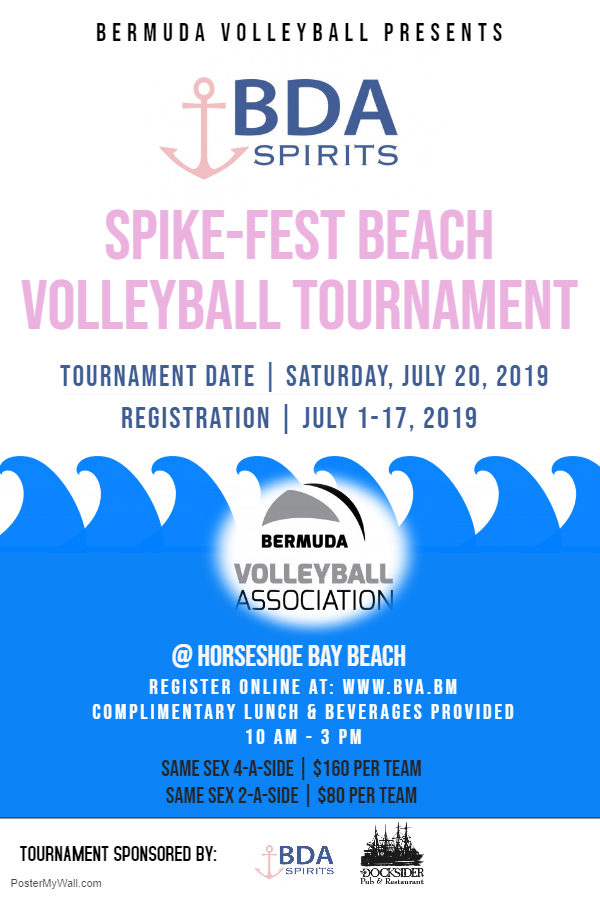 When: July 20th
Where: Horseshoe Beach
Cost: 4-a-side team = $160
2-a-side team = $80 per team
Your registration fee gets you into the tournament as well as provides you with lunch and beverages!
Sponsored by Docksiders & Bda Spirits!
Women's 4s

Women's 2s


Men's 4s

Men's 2s