Return to Play Guidelines After Travel / Exposure
The BVA will adopt the Bermuda Government Guidelines for Medium Exposure Risk for Returning to Play. With this players who have travelled, or someone in their household has travelling, will need to have negative Day 8 test results, assuming a pre-departure test was completed, before the players return to volleyball.
Copies of all tests results will need to be provided as confirmation prior to returning. All Bermuda COVID test results are sent via email, so can simply be forwarded to bdavb@hotmail.com. If you are planning on travelling, you should notify your coach / league director prior to travel.
Indoor League – COVID-19 Guidelines

Winter League Schedule & Guidelines
Revised Summer Tournaments – COVID-19 Tournament Guidelines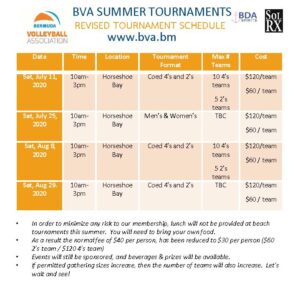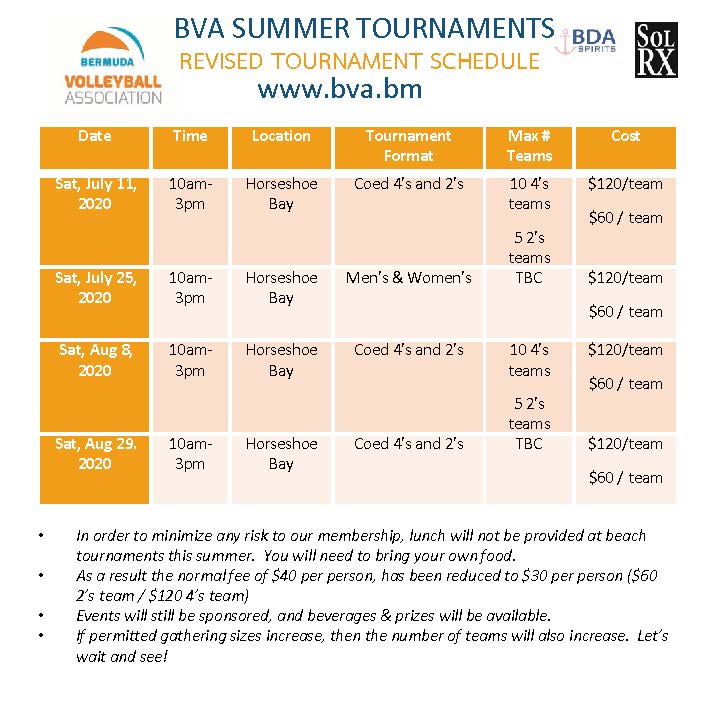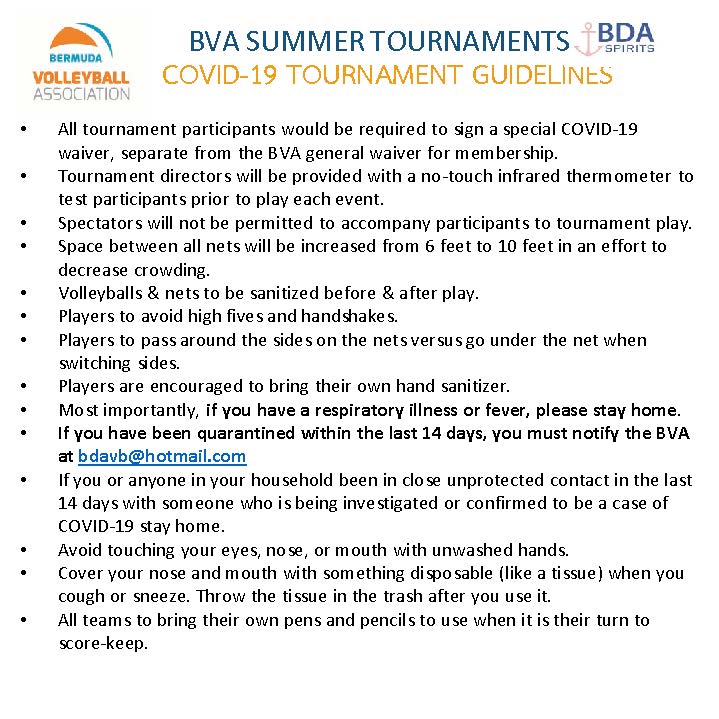 Revised Summer League – COVID-19 League Guidelines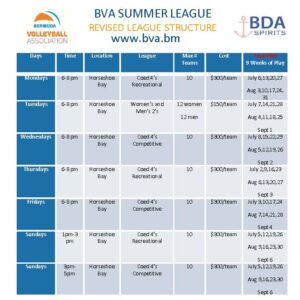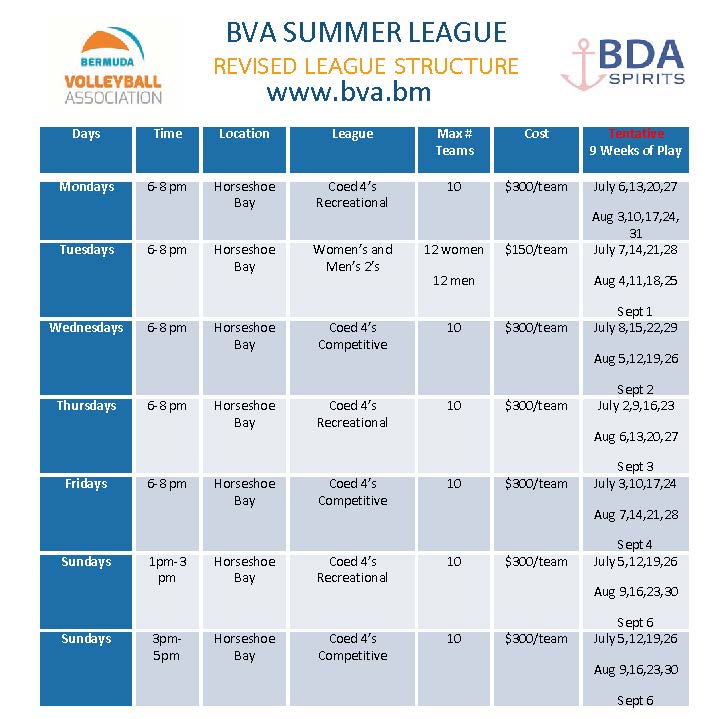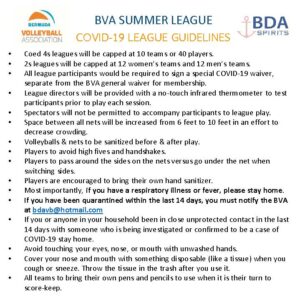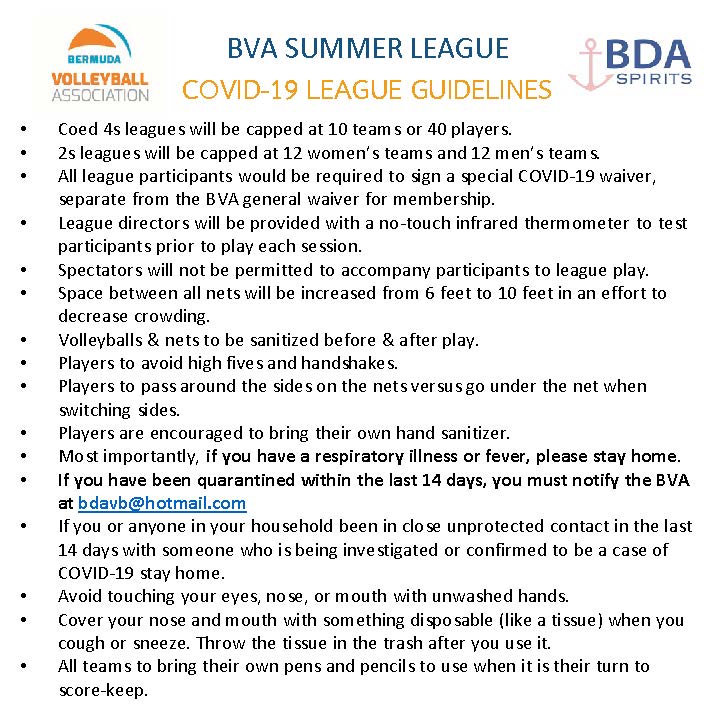 May 1, 2020 Press Release – Opening of Summer League
March 15, 2020 Press Release – Suspension of Play